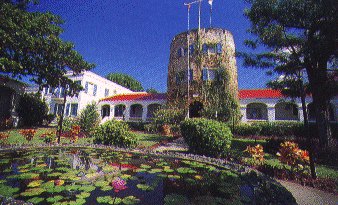 ---
The new and improved BLUEBEARD's CASTLE is in place and you will be redirected there shortly. This page will stay in place indefinitely to serve as a tribute to the band (and the man!). The real site can be found at http://www.bluebeards-castle.com Thanks for stopping by!!
---
Hello and welcome to Ken's Bluebeard's Castle Owner Resource page
---
I started this page as another resource page for timeshare owners of BLUEBEARD'S CASTLE. IF you found this page, then you are one of
people who obviously are interested in changing the way things are currently done at Bluebeard's Castle.
THANK YOU TO ALL OWNERS FOR THE CONTINUED SUPPORT AS WE TRY TO RECTIFY THE PROBLEMS AT THE CASTLE.
THERE ARE CURRENTLY 2 BOARDS (VILLAS 1, HILLTOP) THAT STILL HAVE OWNER CONTROL. FAIRFIELD HAS TAKEN CONTROL OF HILLTOP 3.
Please check back often.
Contact information of ALL CURRENT board members IS NOW ACTIVE
The room configuration of Hilltop 1 and 2 buildings
Some important links you should visit:
Subscribe to the Bluebeard's Castle owners e-mail list by entering your e-mail address below. It is a perfect way to keep in touch with current events and issues. You will be updated as to what to expect and what is going on at Bluebeard's Castle. Please read on.

Click to subscribe to the Bluebeard's castle owners e-mail list
---
Some important links you should visit:
www.bluebeards.net A great site for all owners and a MUST addition to your favorites list on your browser. Thanks to Dick Cornell for his outstanding work on this.
www.bluebeards-castle.com The official site for the Castle with archived newsletters for download.
Equivest was taken over by Cendant in March 2002
Cendant is the current owner of Bluebeard's Castle
St. Thomas News and information
The TUG page: the Timeshare Users Group has some good insight
The US Virgin Islands official site for tourists
---
Questons? Comments? feel free to e-mail me by clicking here
Thank you for your time and support,
---
---
copyright 2001/2002/2003/2004/2005/2006 KDREW
Free counters provided by Andale.